15 Supplements That Reduce Inflammation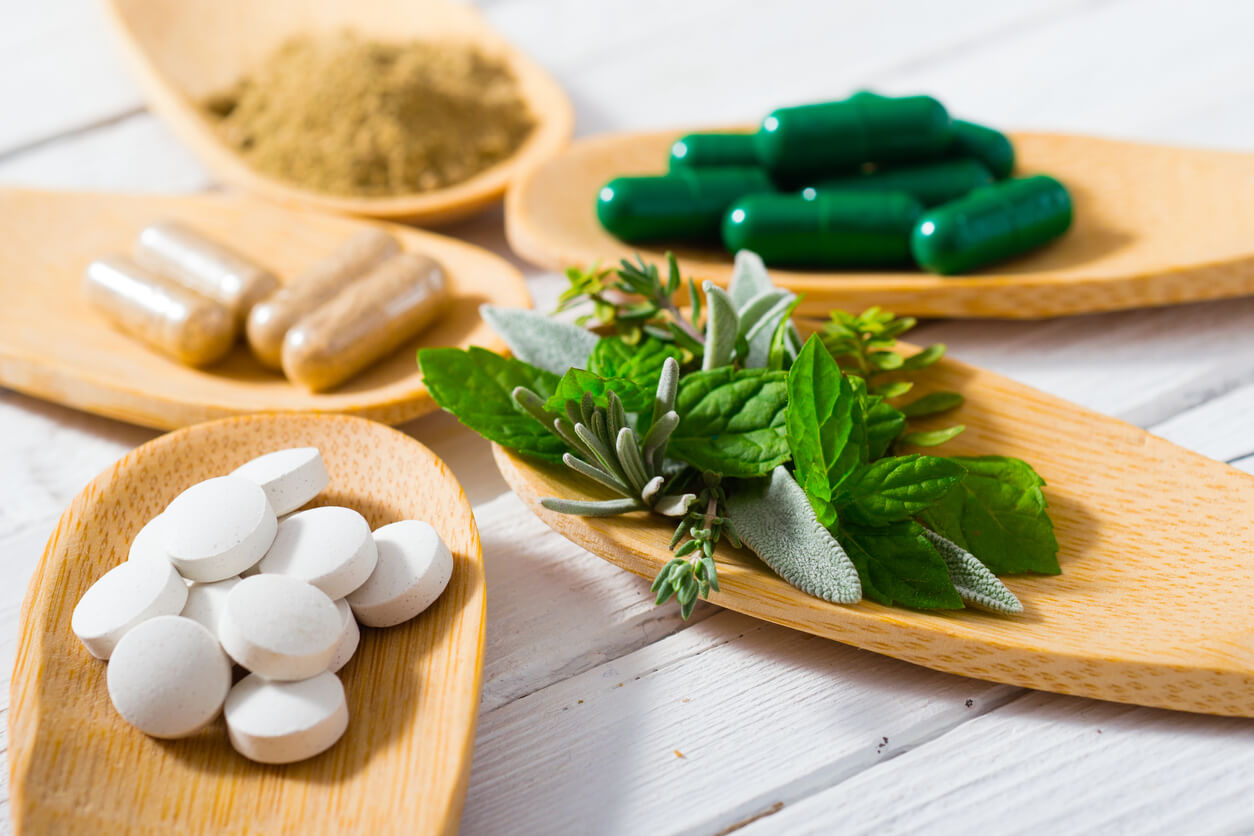 Inflammation is a hot topic in health circles today. In fact, the term "how to reduce inflammation" is entered into search engines more than 4,000 times a month. Likewise, the hashtag #inflammation brings up hundreds of thousands of results on social media platforms like Instagram. Unfortunately, people all over the world will always be dealing with inflammation, which is the body's response to any type of injury, stress, or trauma. So if you're a nutraceutical company, anti-inflammatory supplements could be a profitable new market to explore. Get started by checking out these top supplements that reduce inflammation.
Top 15 Supplements that Reduce Inflammation:
1. Curcumin (Turmeric)
A popular curry spice in India, turmeric is now one of the most well-known anti-inflammatory supplements in today's health circles. The spice gets to claim its popularity title thanks to curcumin, a chemical that is found in turmeric and is naturally produced by Curcuma longa plants. Curcumin can be extracted from turmeric and sold as a supplement, which can help decrease inflammation related to osteoarthritis, rheumatoid arthritis, and many diseases.
2. Fish Oil
Fish oil is full of omega-3 fatty acids, which can reduce the inflammation caused by a variety of diseases. It is particularly effective in reducing cytokine levels and improving gut health, as well as decreasing the damage that happens to muscles after exercise. DHA (docosahexaenoic acid) and EPA (eicosapentaenoic acid) are two popular forms of omega-3 fatty acid supplements with many anti-inflammatory benefits.
3. Ginger
A common ingredient in many Asian recipes, ginger is a root originating from the islands of Southeast Asian. The root is often ground into a powder and added to both desserts and savory dishes, from gingersnap cookies to stir fry. Ginger is also known to reduce inflammation related to colitis, kidney damage, and diabetes. The root can also help decrease muscle soreness after exercise.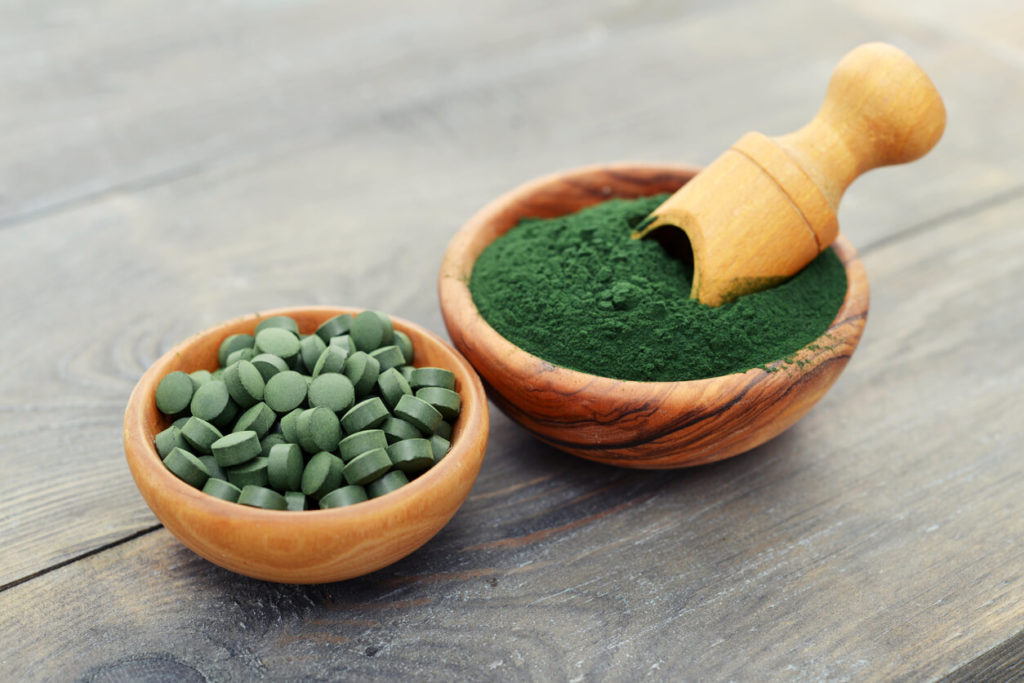 4. Spirulina
Spirulina is one of the most popular supplements used around the world, with a variety of nutritional benefits. Along with the ability to lower total cholesterol and reduce blood pressure, spirulina is also a powerful anti-inflammatory. This blue-green algae can help reduce the negative effects of aging and strengthen the immune system.
5. Flax
Another ingredient that is well-known for its high content of omega-3 fatty acids, flax is a superfood with a long list of beneficial properties. This seed can be converted to flaxseed oil or turned into ground meal, flour, or used in capsules. The supplement is known to lower inflammation, promote heart health, and improve gut health.

6. Bromelain
Bromelain is found in pineapple juice and the stem of the pineapple. This enzyme is helpful in treating an array of problems related to inflammation, particularly relating to the sinuses. People who have had sinus or nose surgery may use the enzyme to minimize swelling. Bromelain is also used to treat hay fever and to remove damaged tissue from a burn.

7. L-Glutamine
Also known as glutamine, this non-essential amino acid can be found both within the body and in many foods we eat, such as chicken, fish, dairy, and tofu. L-glutamine helps to prevent inflammation by boosting cell activity and soothing the intestines. Those who are deficient in L-glutamine or have irritable bowel syndrome (IBS) may benefit from taking this anti-inflammatory supplement.
8. Magnesium
Magnesium is shown to reduce inflammatory markers. It also aids in countless processes within the body, such as protein synthesis, control of blood glucose, muscle function, regulation of blood pressure, and more. Low levels of magnesium can lead to osteoporosis, fatigue, muscle cramps, and asthma. This mineral supplement can help with constipation, heartburn, and more.

9. Hemp Seed Oil
Hemp seed oil has diverse benefits and is often included in skin care and beauty products like lotion and facial oil. Derived from the cannabis sativa plant, hemp seed oil is made up of various compounds, including CBD. The oil can be used to moisturize skin and improve skin health with its antioxidant and anti-inflammatory properties.

10. Papain
Papain is found in raw papaya and is best known for being a common ingredient in meat tenderizer. The proteolytic enzyme breaks down proteins into peptides and amino acids, and can be helpful in treating pain, wounds, swelling, and inflammation. It can also improve digestion and reduce symptoms of shingles.

11. Boswellia
For centuries people used boswellia as a traditional natural medicine to treat various inflammatory diseases such as rheumatoid arthritis, asthma, and more. Also known as Indian frankincense, the herbal extract comes from the boswellia tree, which is native to Oman, Yemen, and Somalia.

12. Devil's Claw
Part of the sesame family, devil's claw is a popular herbal supplement that reduces inflammation. The root of the plant contains active compounds that can help with arthritis, gout, pain relief, and weight loss. Today, devil's claw can be found in extracts, supplements, and herbal teas.

13. Rutin
Common foods like apricots, oranges, grapes, black tea, and asparagus all contain rutin, which is a plant pigment known to reduce inflammation in the arms and legs by strengthening blood vessels and promoting circulation. Rutin can also help with treating osteoarthritis and may help reduce wrinkles in aging skin.

14. Yucca Root
The yucca plant is native to the American southwest and Mexico. Roots of the yucca plant are extracted to make supplements that can help alleviate the symptoms of high blood pressure, migraines, and colitis. Yucca root can also be applied directly to the skin to help heal sores and bleeding.

15. White Willow Bark
In the 1800s, salicin, a chemical that derives from white willow bark, was used to produce aspirin. This same chemical is the portion of the bark believed to have pain-relieving and anti-inflammatory properties. Polyphenols and flavonoids—also found in the bark and are shown to have antioxidant, fever-reducing, and immune-boosting benefits.
Add Anti-Inflammatory Substances Today
Are you a nutraceutical company interested in selling these anti-inflammatory supplements? If so, get in touch with MBi today. MBi is a full-service nutraceutical manufacturer that can produce your supplements from start to finish. We use the finest raw ingredients, sourced from around the world. Get a quote for our nutraceutical services and see how we can bring your idea to life.